VPS
Cost-effective hosting solution
A VPS not only provides peace of mind, but also offers a robust combination of additional benefits
Virtual Private Servers
The difference between a virtual private server (VPS) and a dedicated server is that a VPS is an emulation of a computer that lives within a parent server and shares resources with other virtual servers. A Dedicated Server is a stand-alone, physical server that does not share resources.
There are a few ways you can choose the right VPS solution for your needs. You don't have to hire an expert to find a VPS option that is right for you. Your current hosting provider can provide details about your operating system (OS), central processing unit (CPU), random access memory (RAM), and disk usage to help you make an informed decision. Also, any current traffic logs can help narrow down your choice even further!
If you are new to hosting or don't know your current setup, contact our helpful staff and get used to a group of experts, dedicated to be on your side!
VPS platforms at Internetport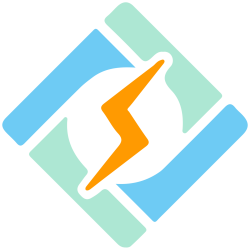 Cyberpanel
Powered by LiteSpeed, CyberPanel empowers users to perform tasks in a faster, more secure and efficient way.
Benefits of VPS hosting
A VPS not only provides peace of mind, but also offers a robust combination of additional benefits, including:
Quick resizing for changes in traffic flow
Only pay for what you use
Cost-effective hosting solution
Multiple OS choices available
Daily backups via your Management Interface
High stability and security